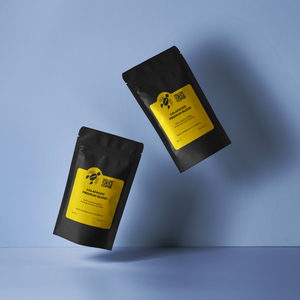 Galapagos Premium Blend Subscription
IMPORTANT PLEASE READ:

(1) Coffees will be delivered on the nearest dispatch date from order confirmation/payment date. (Tue, Wed, Th, Sa)
(2) Succeeding billing will be sent to your email at the same hour and day as when initial order was made and based on your selected interval.
(3) Non-payment will mean you are cancelling your subscription. No credit card autodebit as of the moment.

---
COFFEE DETAILS:

Our Flagship Blend
Inspired by the Galapagos Tortoise of South America, one of the longest-lived tortoises with a hundred-year lifespan, this tried and tested 100% signature arabica blend from Colombia and Brazil is our staple go-to coffee.
It brings a balance of body and complexity perfect for your espresso and is equally good for your home brewers. It is our most versatile blend for your brewing needs.

Details:
Origin: Santos, Brazil and Medellin, Colombia
Variety: Bourbon, Mundo Novo and Typica, Bourbon, Caturra
Process: Natural and Washed
Elevation: 1,200 MASL and 1,500 MASL
Suggested For: Espresso, Filter Brew, French Press
We Taste: Chocolate, Cherries